My Music Arrangements while I was in the Colne Endeavour Band:  Star Wars and Princess Lia's Theme.
Please Email   Janet Cattier :        
j.swann1144@btinternet.com
Decet vulputate nulla roto
 It was marvelus having a lovely family like I had. We were al supportive of each other and never caused any trouble. Yes, we were all hard workers.  John Cattier, Henry's son, was an accountant and before he retired was in charge of a prisons' accounts near Cambridge.   My mother's brother, Valentine Flay was the youngest inspector in   Scotland Yard CID, Metropolitan Police, London. My maternal great-grandfather, Evan Secker, was Station Sergeant in Little Ilford, Essex, and is mentioned in the Kelly's Book of Records. My mother' eldest brother, Alert Flay, preached to the prisoners in Dartmoor Prison, reforming them. My mother's sister's second son whom my mother brought up is a 'Sir' in Canada...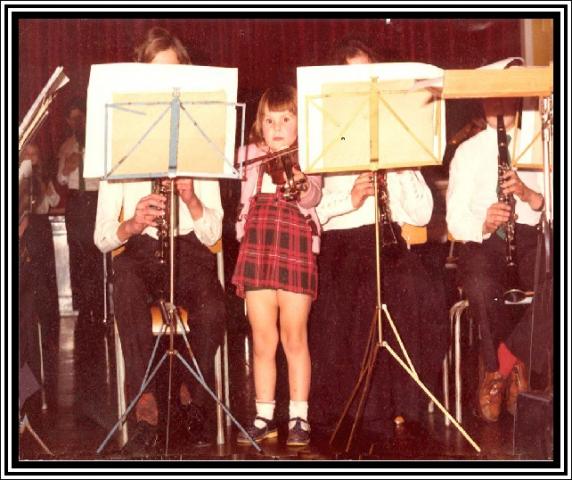 Janet's daughter, Rachael, playing with the Colne Endeavour Band in Colchester. Janet is next to her, on her daughter's left, playing the clarinet. This is where Janet arranged 'Star Wars' for military band, It was difficult to play. I sent this arrangement to the Metropolitan Police Band  and Romford YMCA Band and even they had  hard time playin it! So I put this arrangement on computer entering the notes on staves via midi channels using Encore 3 noation program; sadly, this easy to use program has been discontinued.
         I, Janet, have done an MP3 file of 'Star Wars': I arranged this piece of music from a piano score I bought in Mann's Music shop, Colchester; I was taught how to do this at the age of 14 by Lesley Barnes my music composition tutor from Maidavale London, she charged 2 guineas an hour then!, and the Galbenkian Foundation Trust paid this and my Trinity College of Music feesl  What wonderful times those wer in our little huse in 25 Richhmond Road Walthamstow: I used to practice for hours in the little front room, to the chagrin of Mrs Range who lived next door. Recorder violin and piano!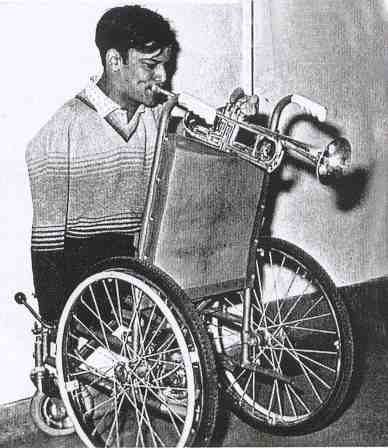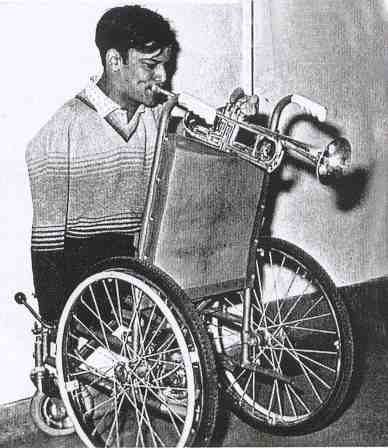 MP3
Star Wars Theme and Princess Lia's Theme
         MP3
Princess Lia's Theme,
from Star Wars

Click on the pictures of Buch, left, and Alan Cooper, right, to play Star Wars and
 Princes Lia's Theme, my arrangements  for Military Band,
     Alan Cooper had muscular  dystrophy, and had an uncle who lived two doors away from me in Richmond Road; he ha bought a newly built semi detached house which replaced two houses out of the four that were bombed during the 2nd World War. I used to play on the bomb site picking up bits and pieces to make things with. I was appalled that these houses along with ours were pulled down t make way for a 'concrete slum'. I remember Mr Cooper, who was a business man, telling my parents that he thought I would never marry as he could tell I was a career woman. However, I did marry, having a lovely daughter five and a half yeas later in May, 1973. I was 29 and a half years old. 
.